Daily diaries, attendance, observations, photos and videos
This is Kindertap®
4 modules that can be enabled according to your needs, as well as tens of features always included.
Diaries
Increase inclusivity and strengthen educational alliance by sharing with family the daily record files in a practical and confidential way.
Share every moment of the day in full respect of privacy regulations.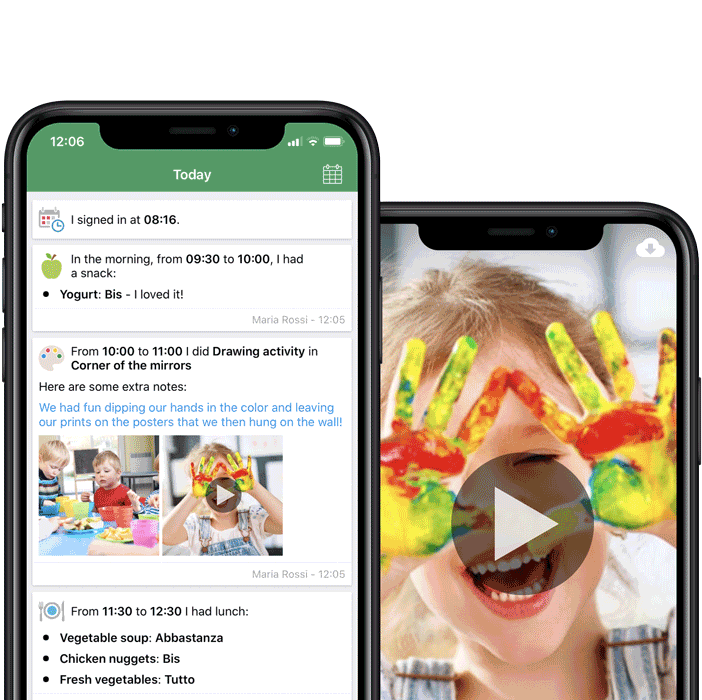 Sign in-out
It records kids and staff check-ins/check-outs using cards or a PIN.
Electronic attendance reports, numerical ratio check, absence alert and much more.
Fees
Share the fee schedule in the parents' apps and automate the sending of payment reminders.
Do you want to offer families the possibility to pay deadlines by credit card? Do it directly in the app with the virtual POS!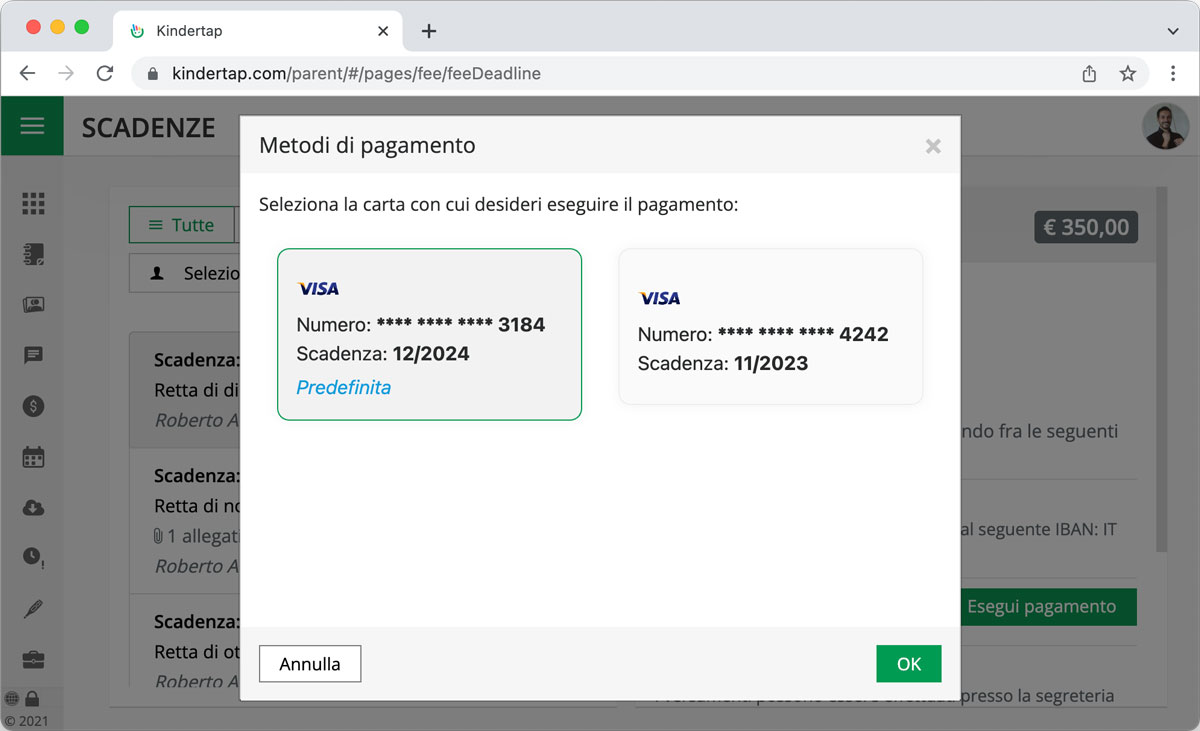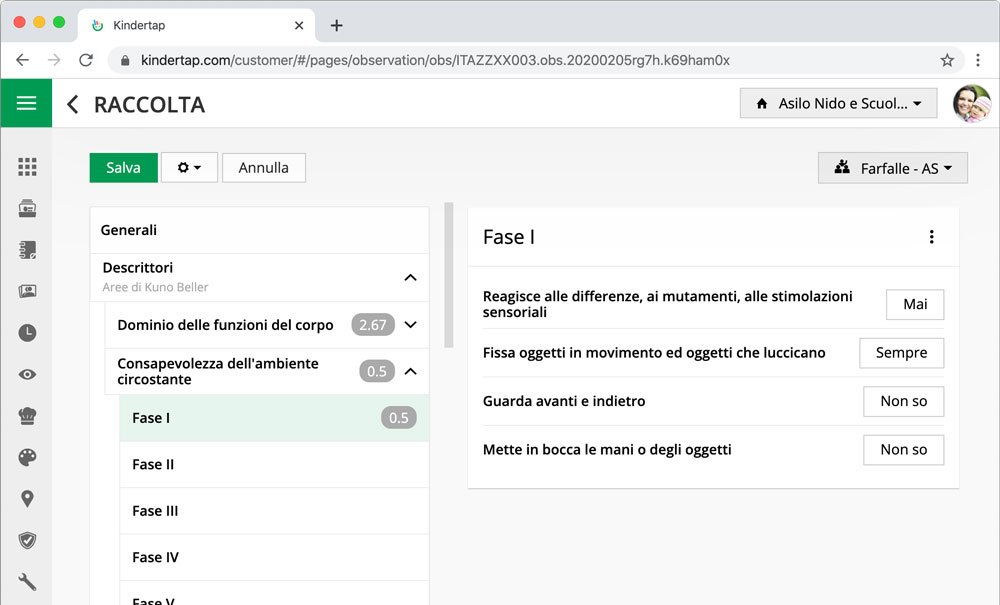 Observations
The most comprehensive and versatile tool ever developed for collecting observations.
File and analyse information using standard or customised charts.
Photos and videos
Messages
Records
Activities and spaces record files
Calendars
Management of multiple locations